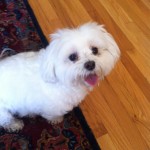 Scruffy is a princess and a playful pal. The best part of my day was a game of chase around the sofa or blowing kisses on your sweet little belly. As you wait at the Rainbow Bridge I know there's plenty of play you'll be involved in with your new pals there. I'll miss you.
---
Panini Kling, I got to spend a lot of time with Panini over the last three years and during that time I built a bond with her that can't be duplicated. This sweet little Italian Greyhound crept into my heart and will forever be embedded there. Rest in Peace sweet girl. You will be missed. Erica, (your second mom.)
---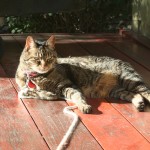 "I want to remember Murray just this way … healthy and soaking up the sunshine on our deck. He was a few days shy of his 19th birthday when we lost him–frail but still interested in getting some attention. Thank you, Erica, for your knowledge and caring concern."
---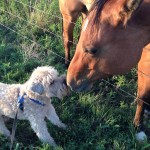 After three years of caring for Max I am very sad to say that he passed away yesterday. Max was a very special dog with such a unique personality. I will miss him greatly. Rest in peace sweet boy. Erica.
---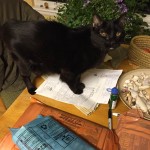 Kitty Moose had such a unique personality. He was a tough old cat but he had a sweet soft side too. He will be missed very much.
---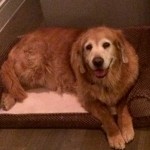 Rain was loved by her family for 13 years and will be missed by them and by me, Erica.
---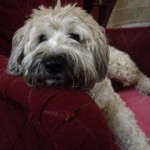 Ellie Zimmerman ~ A bright spot in my days when I visited her. She will be missed.
---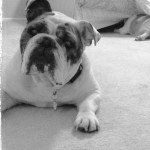 Lulu ~ She was such a sweet dog. We will all miss her very much.
---
Tigger Caldwell ~  He sure warmed my heart during my visits with him. He was very shy at first but eventually he learned he could trust me and would always come out of hiding to say, "hey" and hang out for a while. I will miss him very much.
---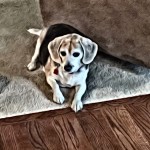 Bailey Hager ~ Bailey and her ball, that's what she loved to do! Miss you Bailey!
---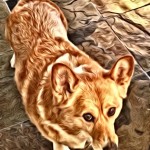 Tobey Hilleboe ~ Pot Roast That's what mom called you but I preferred Tobers. You were one of my many favorites and I loved staying with you little man.
---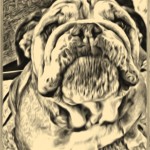 Lucy Shober ~ Lucy, this was a shock! You were taken from us too soon. Tony, Stella and I were devastated. You have a personality like none before you. Love and miss you.
Stella Shober ~ You're a tough old gal! I can't believe how took life by the horns even though your back and your legs failed you. You and Lucy are playing on the other side of the Bridge.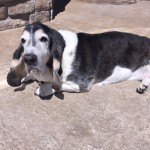 ---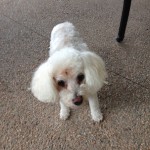 Bunny ~ Bunny was loved by Nancy Gregory. Nancy rescued Bunny from a horrible puppy mill and loved her for many years in spite of many health issues. She was so sweet and I miss her.