Not all pets require the same care, ask us to customize a program to best fit your needs.
Meet and Greets
To ensure we're the best fit for your pet and family, we conduct complimentary Meet and Greets. These appointments are approx 45 minutes long and allow each of us to become better acquainted with each other, the services required and agree upon the care of your pet and your home. We'll be able to conduct and interview via phone initially then we can meet in person and finalize our paperwork.
Meets and Greets are scheduled at a time that is mutually acceptable for the pet parent and pet sitter.
***We are happy to accept new clients on a last minute basis however, please be aware if you are scheduling within 48 hours of your first visit there will be a $25 service charge. We must conduct a Meet & Greet prior to accepting you as a client, this is for your safety and peace of mind as well as ours.***
Do You Have a Lot of Pets?
Additional charges will be applied for 5 or more dogs and 6 or more cats.
Please give us a call for rates. 303-313-9474
________________________________________________________________________
On every visit to your home we offer a large array of well-defined services that will free your mind of any worries you might have related to your pet or your home while away at work or on a trip.
Our pet sitters are bonded and insured and will make sure that your pet will feel comfortable at all times. Your pet will feel … well, at home for sure. Here is a list of the services we offer through our well experienced pet sitters:
Pet feeding & water change
Plenty of love & playtime
Administering medications
Walks if approved in advance
Poop scoop and/or Litter scoop
Light alternation in your home
Brushing / Combing your pets
Mail and/or newspaper pick-up
Garbage to curb service
---
Pet Sitting
$19 per 30 minute visit
$24 per 45 minute visit
Add $2.00 for each additional dog & $1.00 for each additional cat/ other pet
A visit to your home includes plenty of attention with playtime or a walk, clean up & water change. We feed, medicate, check your pet's overall health and give you a written update of our visit. For your home security, we'll bring in the mail and newspaper, water plants and alternate lights.
We do not skip days between service for our cat clients.
Hourly Pet Nanny
$28 per hour for 4 hours or less. If you require more than 4 hours of service please see our Home Stay option.
This service is an occasional option when constant supervision is required or requested but has very limited availability.
Puppy Care
Puppies up to 3 months old
3- 30 minute visits per day $51 per day, packages are available here
Puppies 4 months to 8 months old
2- 30 minute visits per day $34 per day, packages are available here
 Drop-in/ Quick Stop
$16 per 15 minute visit
Specifically for our working clients whose dog just needs to get out and potty during the day. We'll refresh their water and feed if requested.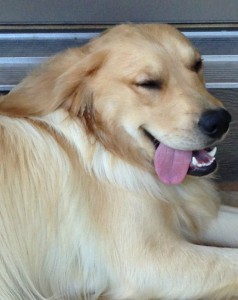 Dog Walking
$24 (Charge for 1 dog) – 45 minutes
$19 (Charge for 1 dog) – 30 minutes
Add $2.00 for each additional dog
Discount $2 per walk if you schedule 5 walks per week
We arrive at your home to take your dog for a brisk walk around your neighborhood, while on the walk we practice proper etiquette. Once home we'll refresh their water, wipe off paws and feed them by request.
Overnight Stays
$85.00 per night * Additional mid-day visit $19 Add $2.00 for each additional dog
A pet sitter visits your home around dinnertime to dispense food and provide a quick break. Sitter then returns to spend the night in your home from 8:30pm – 7:00 am. Includes all the benefits of Pet Sitting and plenty of time for love and attention. This service books up quickly so plan ahead! *price effective July 1, 2018
Sleepy Time Service
$45.00 per visit
A pet sitter will come to your home for a 1 1/2 hour visit between the hours of 7:00 pm – 10:00 pm to tuck your babies in for the night. The visit includes a spray of Comfort Zone and a calming cookie on the pillow to ensure a peaceful night's sleep. The visit allows your pet to receive extra love and attention at bedtime. A great option for those pets who need to be tucked in but don't need a sleepover. Limited availability
Home Stay
$135.00 per 18 hour period *price effective July 1, 2018
A pet sitter stays in your home for a minimum of 18 hours caring for the pets and home. The pet sitter will not be away from your home for more than six hours in a 24 hour period and when the pet sitter is away, it won't be for more than two hours at a time. This schedule most closely resembles your pet's own living experience and allows for continuity of care while you're away for an extended period of time. Limited availability, this service books quickly so plan ahead!