Welcome to As You Wish Pet Sitters, "Colorado's #1 Professional Pet Sitter Team"
We are excited with the opportunity to introduce you to our company, and take great pride in the people who currently represent us. Our mission is to surpass your expectations of professional pet care through our knowledge, compassion, enthusiasm and integrity. Why would we be any different from your current pet sitter or kennel or even a family member or the kid down the street? Why choose us?
In a few words – Our business and passion is pet sitting!
It's a very rare case we can't find a sitter to fit your unique needs
We're insured and bonded and we treat our clients' pets and homes as our own.
Our licensees are background checked and we carry bonding insurance in addition to liability insurance.
Over the last 19 years we've gathered knowledge and insight on pet care. We've had animals with anxiety, aggression and also many perfect clients.
We've battled blizzards, heat waves and torrential downpours and we get to our appointed visits.
We've medicated, rehabilitated and cared for chronic illnesses, we're no strangers to those animals in less than perfect health.
We stay up to date on the latest equipment, recalls, care strategy, nutrition and have our finger on the pulse of the pet care industry.
Our sitters come from varied backgrounds but they all complete Pet First Aid/CPR training and ongoing pet care training.
Many of our sitters are certified through the Nat'l Association of Professional Pet Sitters, ask them about the program and they'll proudly inform you.
This is our career, we take your pet's care seriously and have plans for all situations and emergencies.
All of our training, experience and commitment offer  incomparable assurances to our clients that their pets are in the most professional and capable hands.
As You Wish (AYW) was founded in 2004 by Yvette Gonzales. Yvette has spent  years working as a professional pet sitter in the Highlands Ranch area of Denver, developing practices that have since been incorporated into the current AYW system.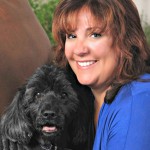 In 2008, Yvette was recognized for her skill and proficiencies in building the AYW company, as she was presented with the prestigious "Highlands Ranch Small Business of the Year" award. In addition, for the last five years, Yvette has served on the Board of Directors of the National Association of Professional Pet Sitters, and is now serves as its' Past-President.